GMLS Dress Code and Uniforms
Uniform/Dress Code Policy for Lower School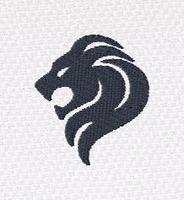 GMLS is committed to a standard of dress that reinforces the school's values, ensures consistency and allows students and faculty to focus on teaching and learning. Our uniform dress code is in effect every school day in all areas of campus and at any SDJA activity.
On special occasions – such as spirit days or dress-down days – uniforms need not be worn and this will be communicated in advance. SDJA spirit wear is available for students through our school store and through Land's End and may be worn on dress-down days only.
Approved clothing can be purchased at landsend.com.
Uniforms:
All uniform garments – including shirts, pants, shorts, skirts, skorts, jumpers and cardigans – are to be purchased through Land's End.
Solid white or solid navy blue leggings, tights or bike shorts must be worn under skirts. No leggings/tights are required under skorts (skirts with built-in shorts). Leggings and tights should be purchased through Land's End to maintain a consistent look. Bike shorts may be purchased at any store.
Any type of closed-toe athletic/casual shoe is acceptable in the following solid colors: white, black, blue, tan or gray. Other colors on shoes (pink, green, orange, yellow, etc) should be accent colors only and should be very minimal, if present at all. Open-toe shoes and boots are not allowed. If rain boots are worn to school, students should bring a proper pair of shoes to school for indoor wear. Click here for examples of acceptable shoes.
Sweats and sweatshirts are not permitted, except on dress-down days.
Outerwear:
Outerwear (including fleece jackets, rain jackets, vests and sweaters) may be bought only from Lands' End and must bear school logo.
An exception is made for heavier winter coats since they are only needed occasionally. Heavy winter coats may be purchased anywhere, but they must be solid navy blue, white or black only.
Hats may be worn only outdoors.
Students must wear a Lands' End shirt underneath all outerwear so that the outerwear can be removed and the student will still be in uniform.
Click here for a guide on how to order from Land's End.
Click here for FAQs from Lands' End (includes important information re: shipping)
Questions? Be sure to check out SDJA's dress code and uniforms Frequently Asked Questions.
Want to purchase some gently used uniform pieces?
Many items in good condition were donated back to the school last spring by our families. We will have them available for a very small price for anyone who would like to come shop.
 Uniform Expectations:
If a child comes to school and is not in uniform and it is his/her first offense, we will loan the child a uniform shirt for the day (assuming we have one available) and the child will go to class. If we do not have a loaner shirt available, then a parent will need to return to school with the child's uniform. For subsequent uniform violations, the student will wait in the office until a parent brings the child's uniform to school. In the unlikely event of a third uniform violation, parents will be called to bring the uniform to school and the student will serve an after school detention.